Are you thinking about getting a tattoo or do you even have a tattoo? It is certainly good to know the meaning of what you actually put on your skin.
In fact, what may look like an innocent image is often a hidden meaning that you don't even know. The meanings of individual tattoos vary from country to country, but you should be careful about these 15.
1. The Tear Tattoo Meaning
At first glance, a completely innocent tattoo. However, it should be known that a tattooed tear under the right eye is a sign in criminal circles that the person has committed or attempted murder.
Find out more details of What tear tattoo means
2. The Trefoil Tattoo Meaning
A positive tattoo, don't you think? Well, not quite. Because if you tattooed a shamrock instead of a four-leaf clover, some people might suspect that you belong to Irish criminal neo-Nazi gangs.
Find out more details of What Trefoil tattoo means
3. The Clown Tattoo Meaning
If you have a clown tattooed you should avoid Brazil, because in this country a similar tattoo is seen as a big insult. That is because you tell people around you that you killed a police officer with this tattoo.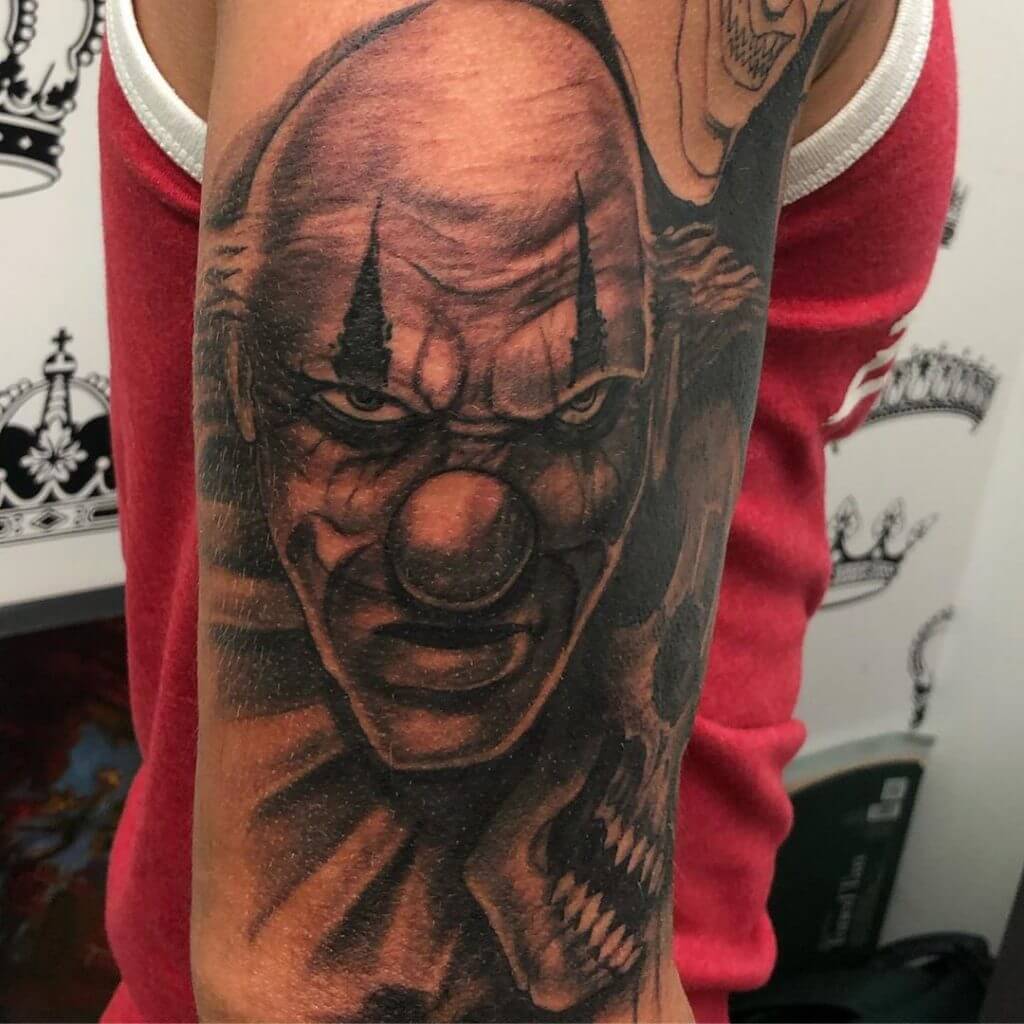 Find out more details of What clown tattoo means
4. The Wire Tattoo Meaning
These tattoos are very popular especially among criminals or members of various mafia clans. Most of the people who have this tattoo were convicted and spent some time behind bars. Depending on the number of knots on the wire, you can even calculate how much a person has spent behind bars.
Find out more details of What wire tattoo means
5. A.C.A.B Tattoo Meaning
These letters are often tattooed on prisoners. The acronym stands for All Cops Are Bastards. Those who, in their ignorance, had these letters tattooed, came up with an alternative meaning: Always Carry A Bible, but this is certainly not a generally accepted meaning.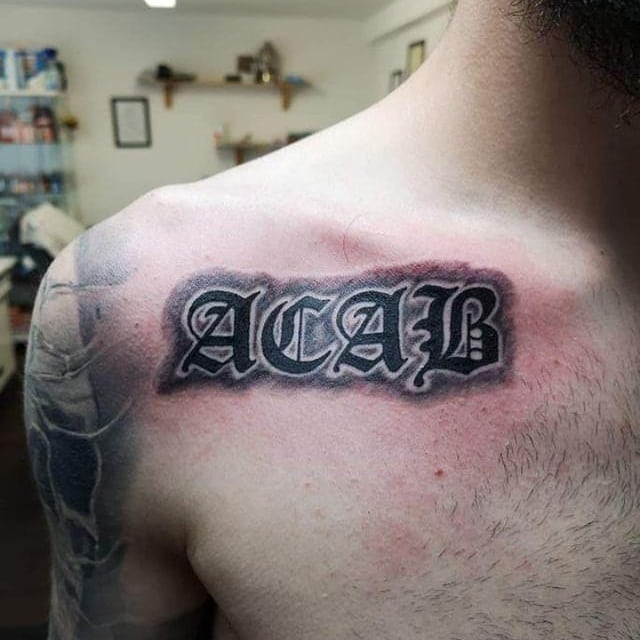 Find out more details of What A.C.A.B. tattoo means
6. Buddha Tattoo Meaning
With tattoos of variety of religious characters and symbols, one should be doubly careful. For example, having a Buddha tattooed may make things bad when you visit countries where Buddhism is the dominant religion. It's perceived as an insult and you can end up in jail because of it.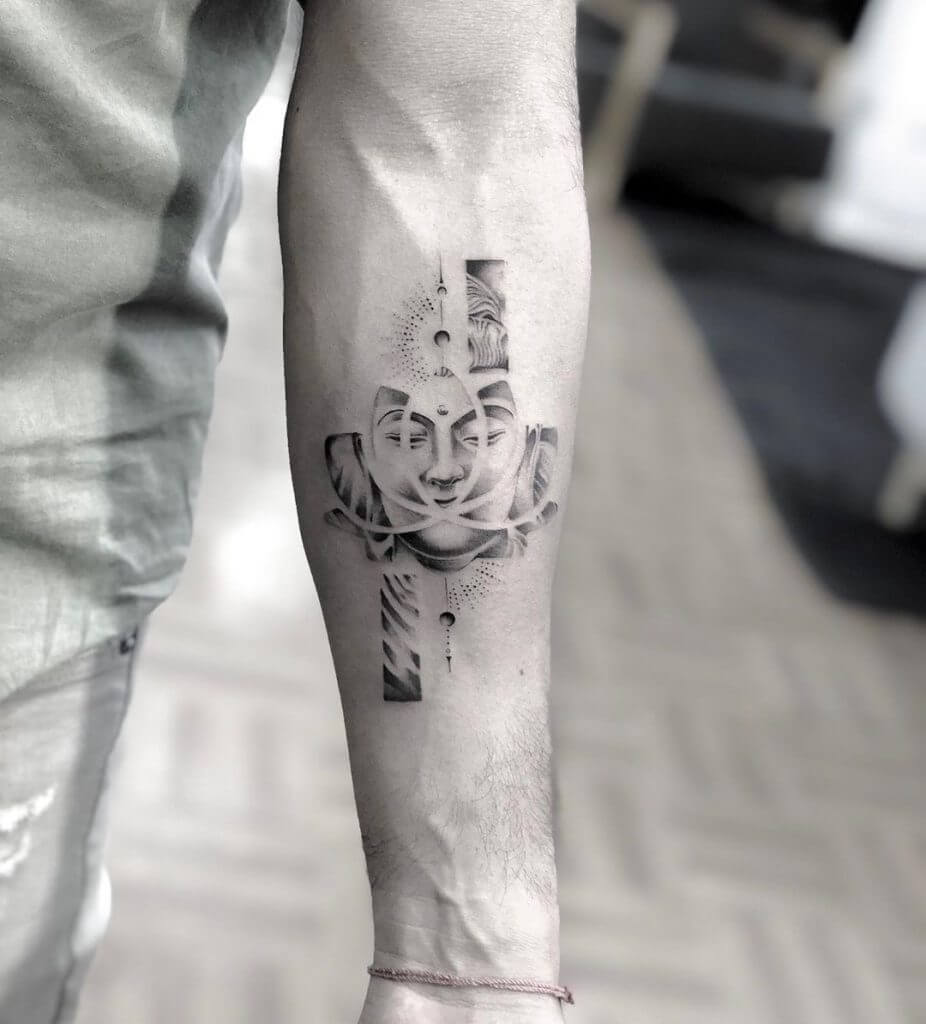 Find out more details of What Buddha tattoo means
7. The Yellow Fish Tattoo Meaning
Again, it is, at first glance, a completely harmless tattoo, even aesthetically appealing. But don't be fooled. These and similar tattoos were used by members of the Yakuza, the most powerful and brutal mafia organization in Japan.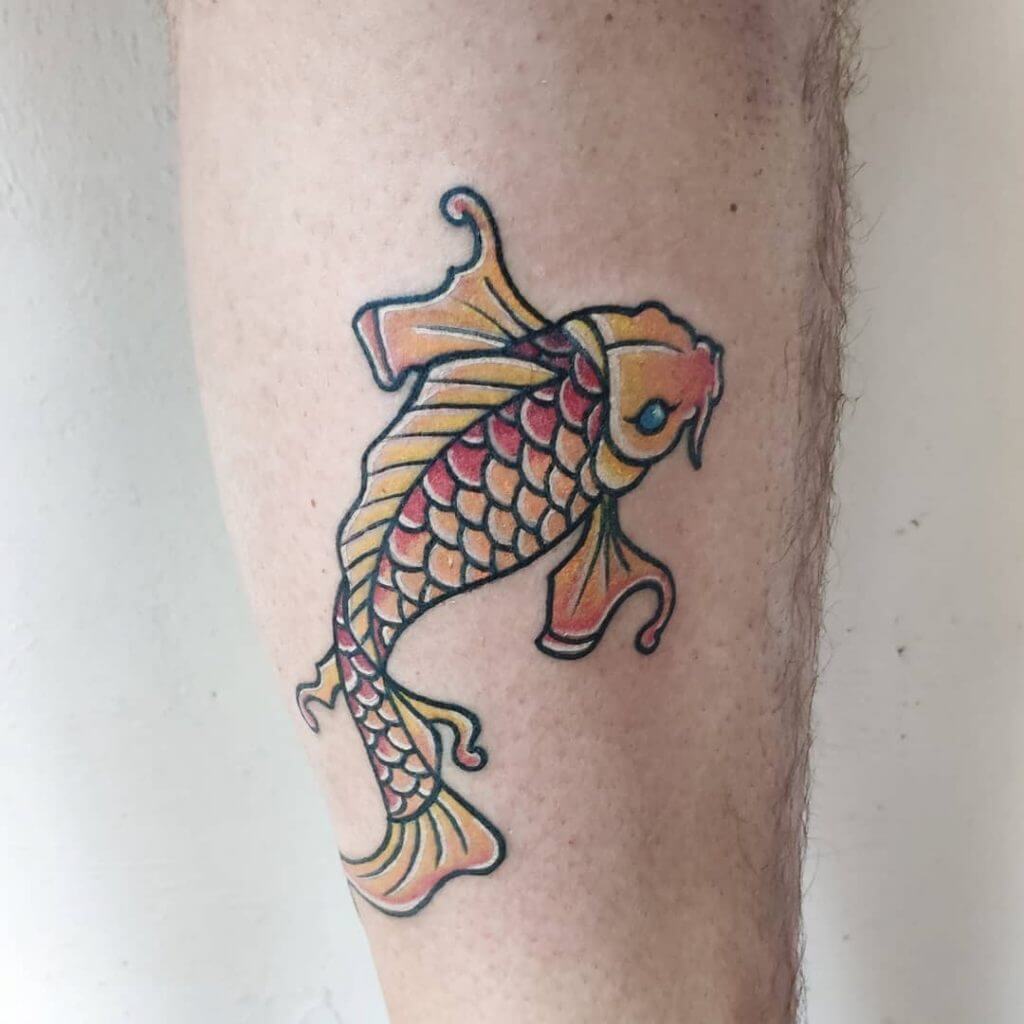 Find out more details of What Yellow Fish tattoo means
8. A Cross on the chest tattoo meaning
You could find a large Christian cross on the chest of some of the worst criminals in Russia. If an unsuspecting person had the cross tattooed, he would find himself in a lot of trouble in the event of encountering a real criminal.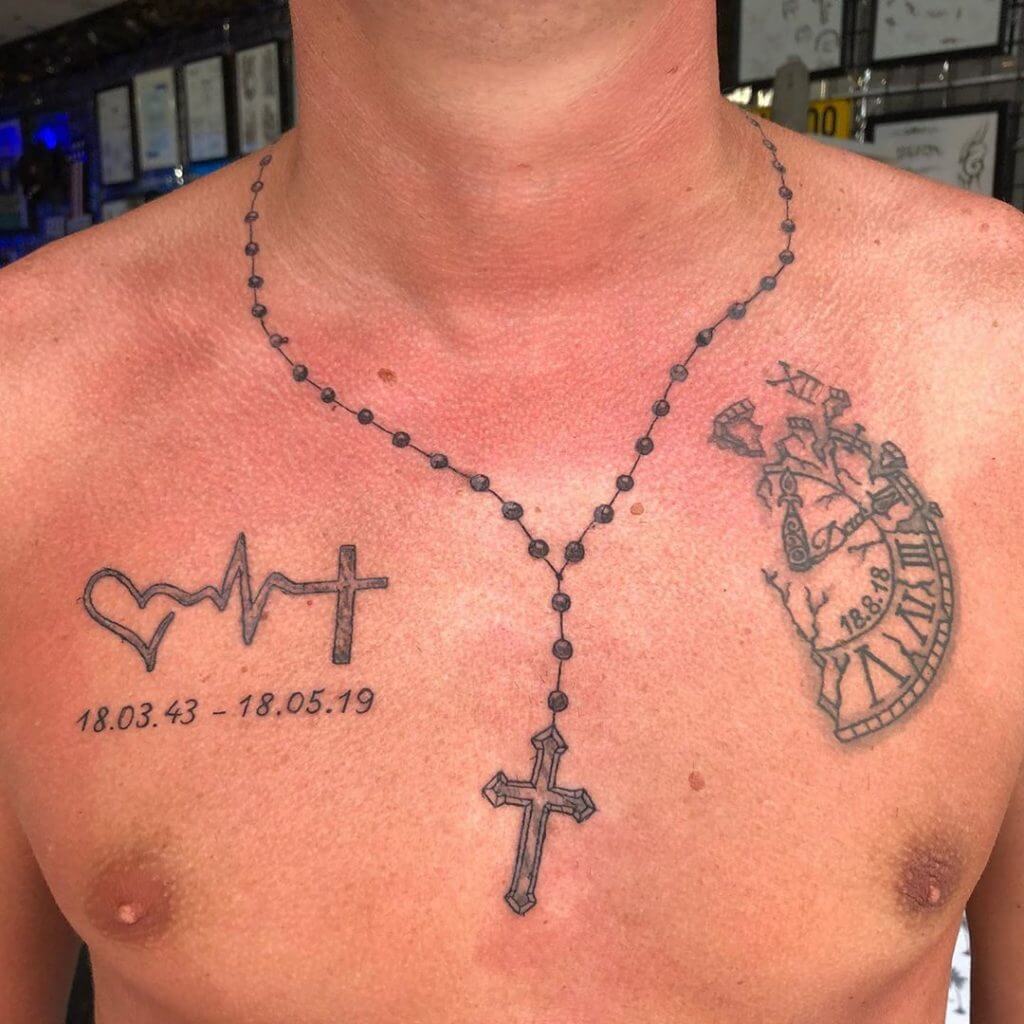 Find out more details of What Cross on the chest tattoo means
9. A Crown with five prongs tattoo meaning
A five-pronged crown is a very common tattoo among prisoners. In fact, you are making it known that you belong to the Latin Kings gang. It is one of the largest Hispanic gangs in the world.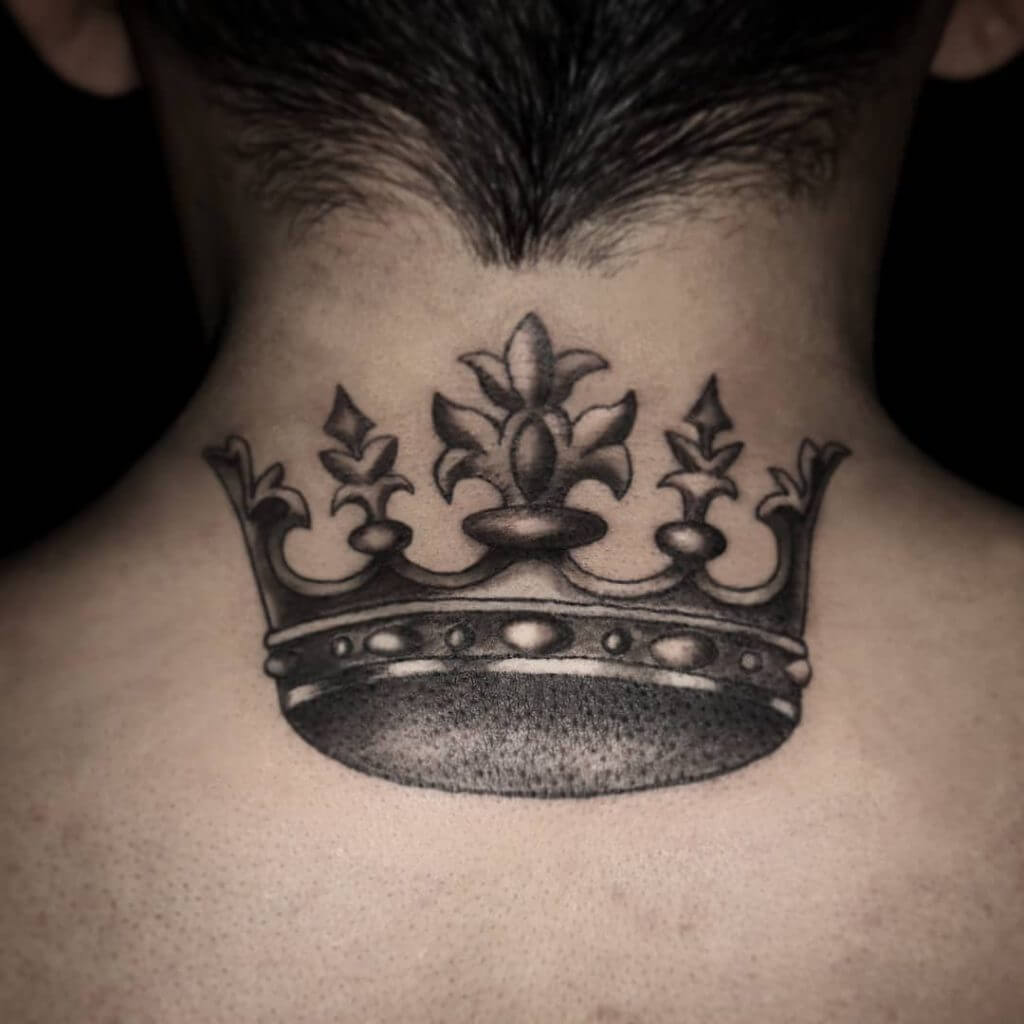 Find out more details of What Crown with five prongs tattoo means
10. 1488 Tattoo Meaning
The number 1488 is widespread among neo-Nazis. The number 14 is the code number for the so-called 14 words of the racist and neo-Nazi David Lane, which read as follows: We must ensure the existence of our people and the future of white children.
The number 88 refers to the eighth letter of the alphabet (the letter H). Thus, the double eight is an abbreviation of HH, meaning "Heil Hitler".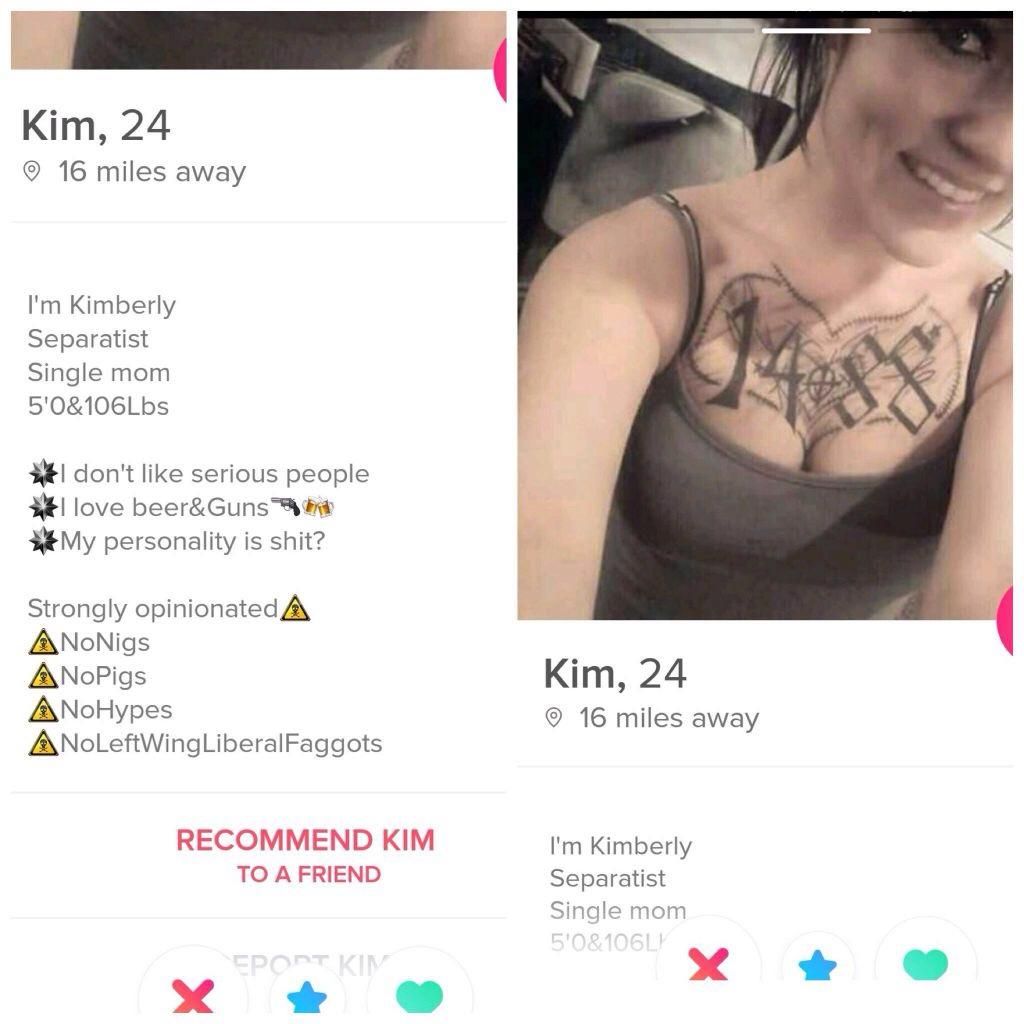 Find out more details of What 1488 tattoo means
11. The 3 dots tattoo meaning
Maybe a banal tattoo, but it has a darker meaning. It means that you have committed a crime or have contacts with the underworld.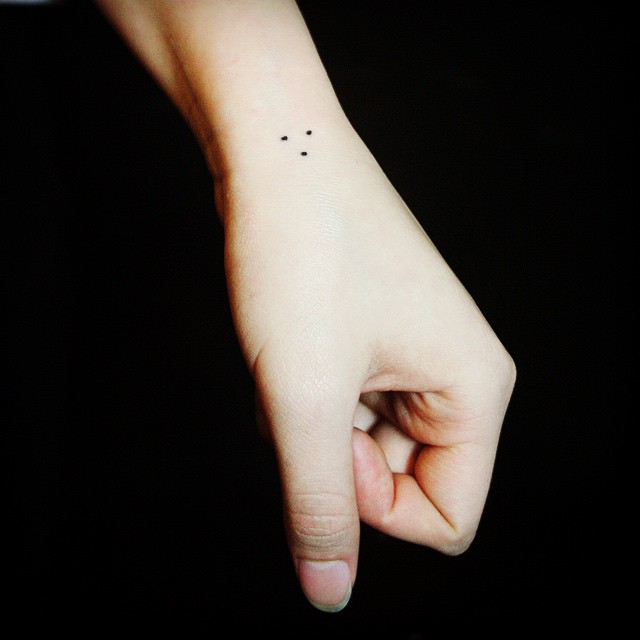 Find out more details of What 3 dots tattoo means
12. The Cobweb Tattoo Meaning
The cobweb theme is another one of the more widespread prison tattoos. It means not only that the wearer of the tattoo was sentenced to a long stay in prison, but also that he was fighting drug addiction.
Find out more details of What cobweb tattoo means
13. Aggressive predators tattoo meaning
In fact, people with this tattoo make the world aware that they are aggressive and capable of committing violent crimes (severe bodily harm and murder).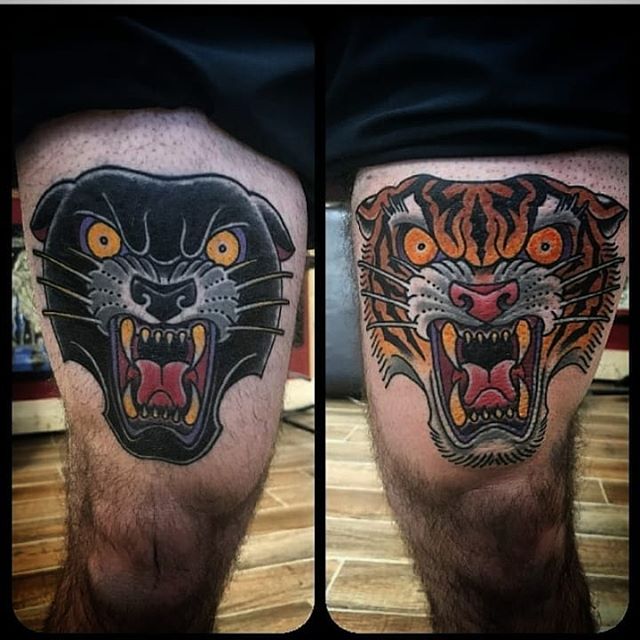 Find out more details of What aggressive predators tattoo means
14. A Clock without pointers tattoo meaning
This tattoo is chosen by special criminals, that were sentenced to decades of imprisonment or life imprisonment. For them, the watches symbolize the vastness of their punishment as well as the absurdity of the passing of time.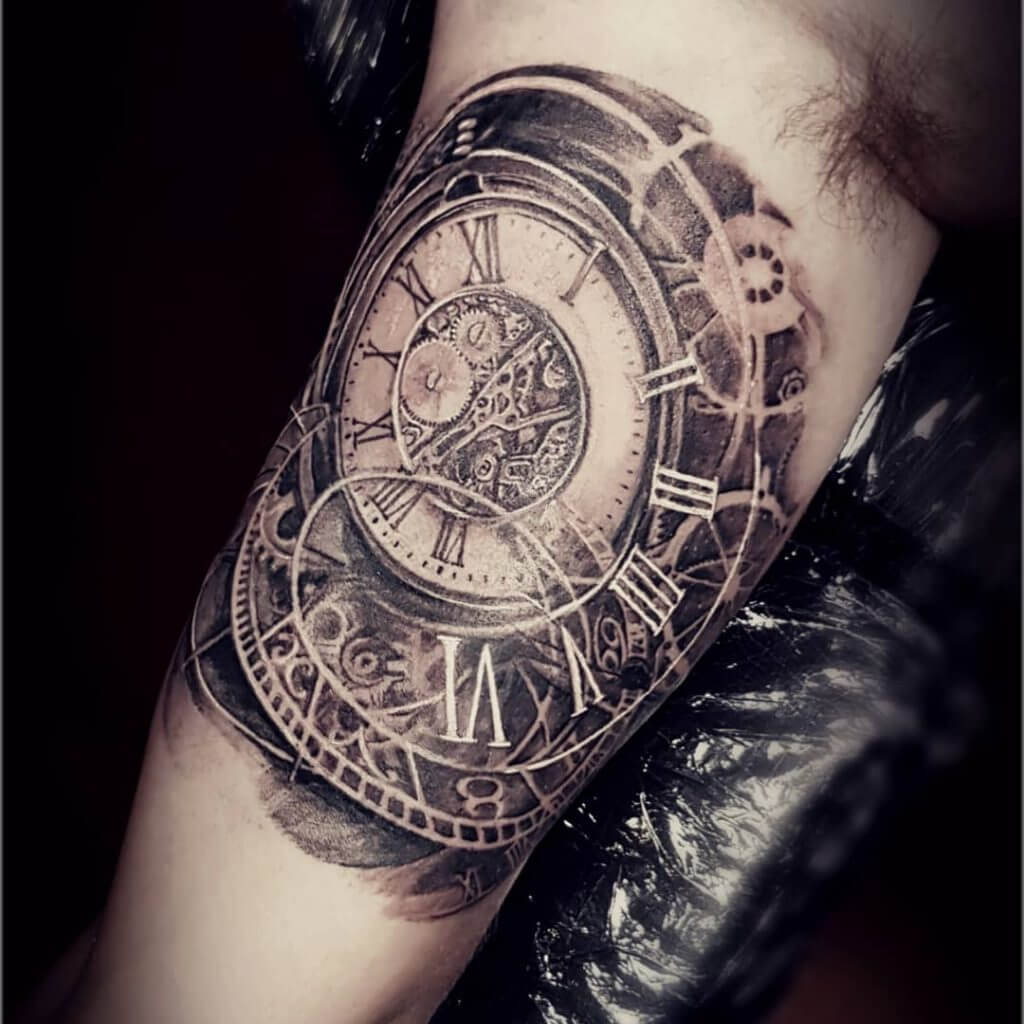 Find out more details of What clock without pointers tattoo means
15. A Rose pierced by a dagger tattoo meaning
An impressive tattoo, what do you say? In fact, however, this is another very popular theme among convicted prisoners. In particular, it shows that the wearer has reached maturity in prison, which makes him a dreaded and experienced prisoner.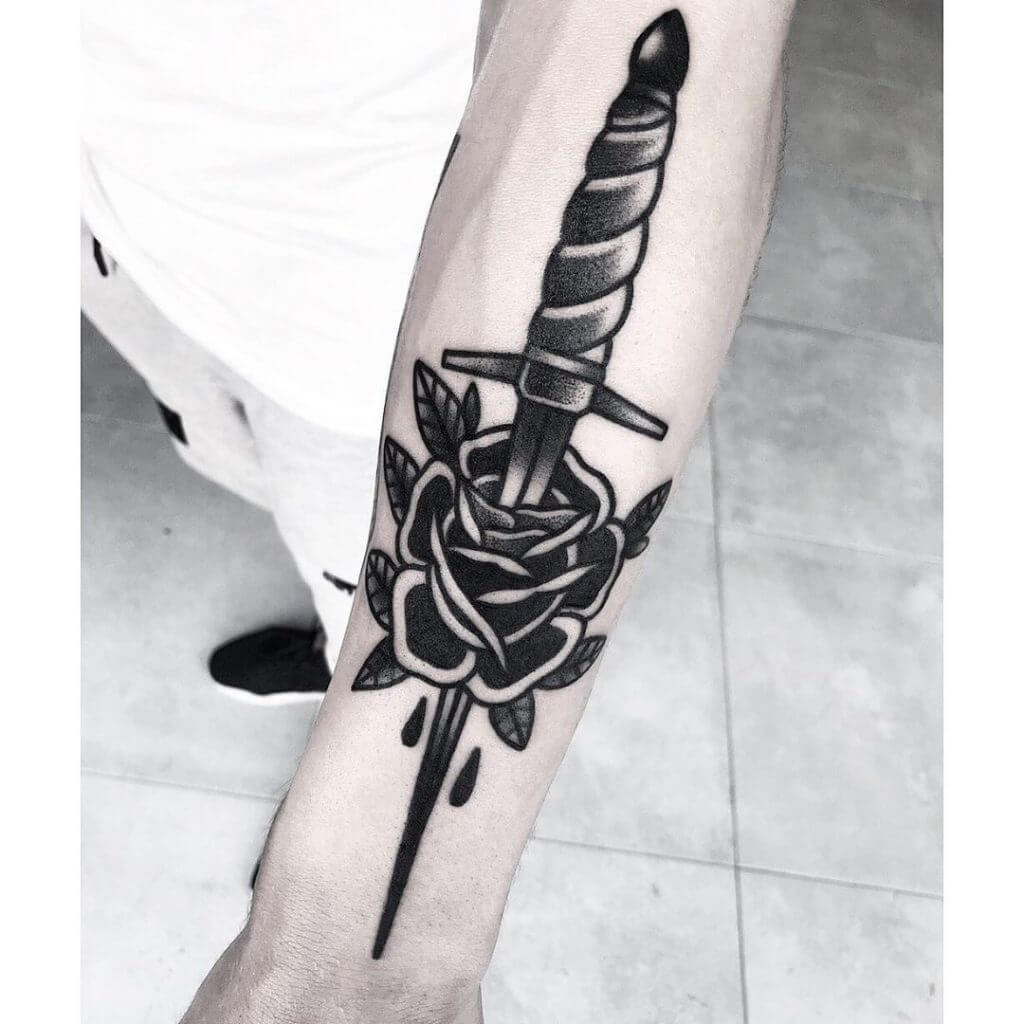 Find out more details of What rose pierced by a dagger tattoo means