Zeus is one of the primary Olympian gods in ancient Greek mythology. He is considered the god of the sky, thunder and lightning, as well as the creator of all life on earth.
The Zeus tattoo is presented in the form of an adult and mature man with a lush beard and long wavy hair. At the same time, in the hands of the deity, there is often lightning, which Zeus can command. In addition, other attributes are often depicted on tattoos, including a shield and a double-sided axe called a Labrys.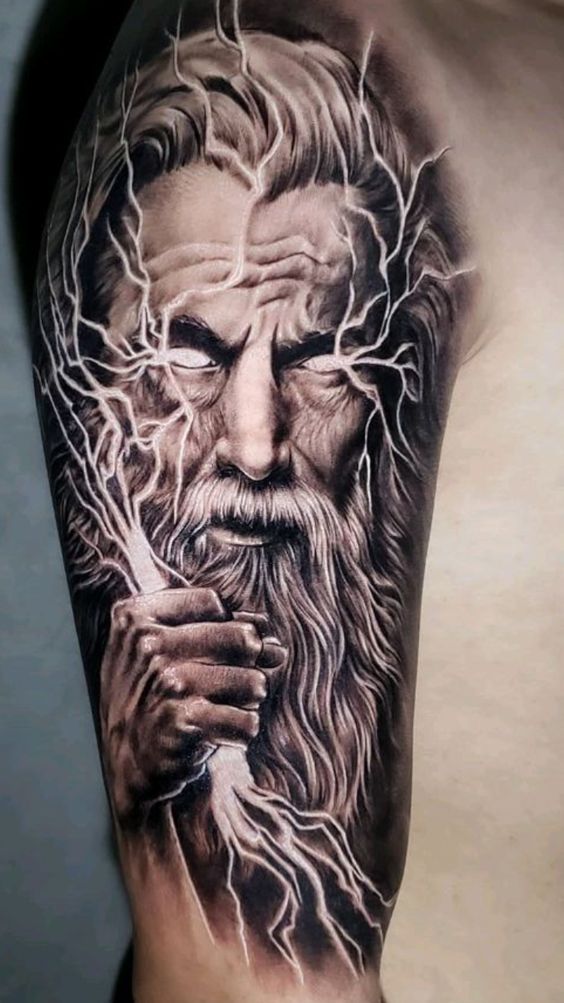 For men, this pattern emphasizes strength, leadership, determination and discernment. Since Zeus could see fate, such an image could mean an omen or a fateful decision in life.
Women with such a tattoo can show their loving nature and inner strength.
The placement of a tattoo with the image of Zeus on the human body does not affect its meaning in any way. The main role in choosing a place is played by the scale of the image itself.
Basically, Zeus tattoos are big. For this reason, they are often applied to the arm, shoulder, back, thigh and chest. At the same time, we notice that the forearm and shoulder are places where the tattooing process is not so painful. For this reason, many people prefer these particular zones.
As you can see, here are some beautiful ideas for your Zeus tattoo: